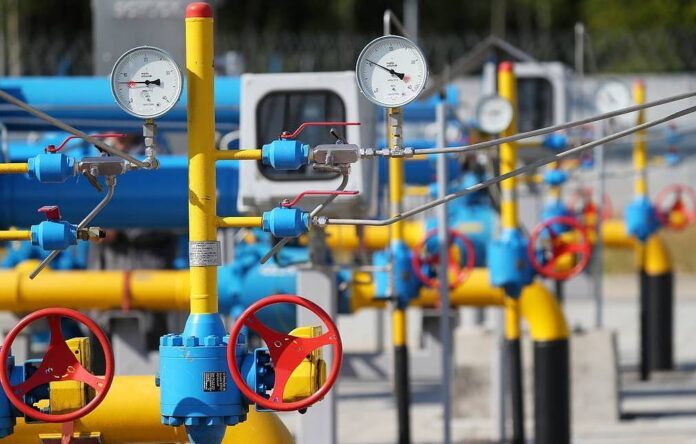 WASHINGTON, May 1. /TASS/. European countries do not have enough alternatives allowing them to replace Russian natural gas deliveries and avoid serious economic problems this winter, according to a Washington Post article.
"Under almost every scenario, the next 18 months are going to be a harrowing time for Europe, as the impacts of high prices ripple around the world and governments struggle to power their factories, heat their homes and keep their electricity plants running. There are not enough alternatives in the near term to avoid major economic pain in the coming winter if Russia shuts down supply," the article says.
"This is a very dangerous game that is playing out," The Washington Post quoted Edward Chow, an energy security scholar at the Center for Strategic and International Studies, as saying. "I don't know how this is supposed to end. It feels like it is going to end in a very bad place for both Western Europe and Russia."
In his words, the current volume of global gas supplies is unlikely to change drastically any time soon. "No one is going to be able to produce more liquefied natural gas quickly no matter what fantasies governments want to spin," the expert said.
Situation in Germany
In the paper's opinion, "Germany, the economic engine of Europe, is particularly unprepared for the moment." Before the start of the Russian special military operation in Ukraine, the country was receiving nearly half of its natural gas from Russia.
"Germany has shrunk that down to 35%, but it is not well positioned to get to zero Russian gas anytime soon," authors of the article say, adding that the country lacks infrastructure to import liquefied natural gas.
The article quoted German Economy Minister Robert Habeck as saying that his country would slide into recession without the Russian gas. However, a number of experts "have warned that the fallout could be a deeper recession than Germany's central bank projected earlier this year."
The Washington Post also reported that Italy was trying to strike deals with a number of African states in the hope of refusing from Russian energy supplies by spring 2024.
Expensive alternative
The paper says that Russian fuel is relatively cheap for Europe in comparison with other alternatives.
"Instead of buying oil and natural gas from Russia — where production costs are very low and pipeline transportation cheap — Europe must turn in the immediate term to more expensive alternatives such as the United States, which until seven years ago had no gas export facilities at all. European companies must add on $1.50 per thousand cubic feet — anywhere from 30 to 50% of the cost of the gas itself — to get a tanker of liquefied natural gas to make the trip from the Gulf of Mexico to Europe. Then the empty ship must make the return voyage, a total of 24 days in transit," the article says.
Moreover, according to The Washington Post, European countries are unlikely to diversify their gas imports in the short-term period, because "a quick turnaround project that makes available new supplies of natural gas typically takes at least two to four years."
"At the same time, investors may be wary of big, long-term natural gas projects as governments and businesses soon look to more environmentally friendly types of energy," the article says, adding that "the prices of renewable energy worldwide, after roughly two decades of decline, have edged up over the past year."
According to experts, cited by The Washington Post, the countries worst affected by the halt of Russian gas supplies would be Germany, whose gas storage facilities are only 33.5% full, Italy (35%) and Hungary (19.4%). In this regard, a global economic slowdown may be expected. The International Monetary Fund (IMF) believes that European Countries can last about six months without Russian gas supplies. After that, serious economic problems may follow.