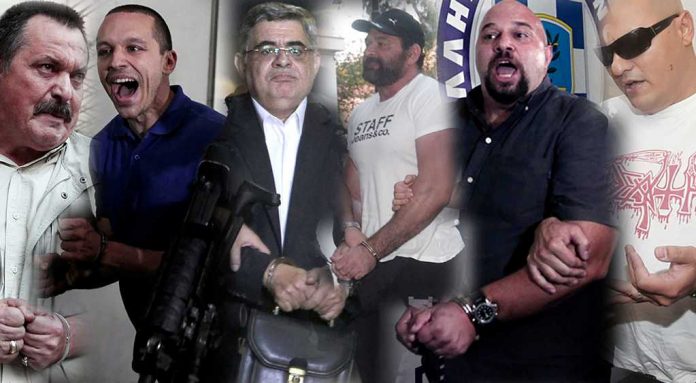 The Greek government makes a step forward, on the issue of the neo-Nazi party 'Golden Dawn'. The next days, provides a partial deprivation of political rights for the convicted former MPs and members of 'Golden Dawn' for an amendment, which is expected to be submitted by the Greek Minister of Interior, in the bill under discussion about the electoral law and the local elections.
Convicted members of the 'Golden Dawn' will not have the right to vote for the duration of their sentence. They will also not have the right to run in the elections as party leaders, but retain the right to run as ordinary MPs in a party whose leader, however, should not have been convicted. The right to vote cannot be completely banned as long as they have not yet been irrevocably condemned.
At the same time, they don't have the right to form a coalition in order to be candidates in the elections, as long as it becomes incompatible to hold a position in a political party for the convicted for crimes of chapters 1-6 of the second book of the Penal Code (insults against the state, betrayal falsification of the electoral process, violence against voters, etc.) or for crimes punishable by life imprisonment.