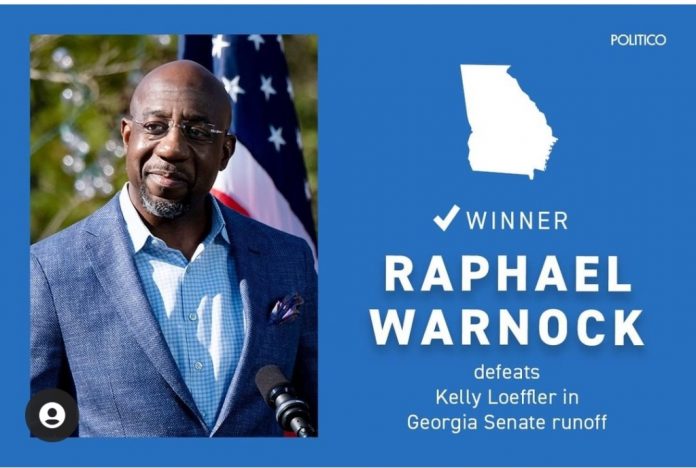 There have been 1,991 U.S. senators. Just 10 of them have been Black, only 7 elected and none a Democrat from the South — until now.
Raphael Warnock has unseated Sen. Kelly Loeffler in Georgia's runoff election, becoming the state's first Black senator and only the 11th in the upper chamber in 232 years.
Speaking via livestream early this morning, Warnock thanked the more than 2 million Georgians who voted for him. "We were told that we couldn't win this election, but tonight, we proved that with hope, hard work, and the people by our side, anything is possible," Warnock said. "So Georgia, I am honored by the faith that you have shown in me. And I promise you this tonight: I am going to the Senate to work for all of Georgia."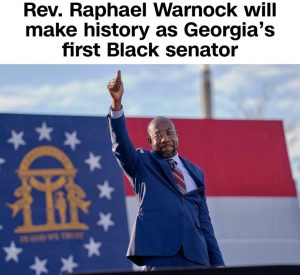 When Warnock defeated Loeffler — and with Democrat Jon Ossoff having a good chance of toppling Sen. David Perdue — Republicans were quick to blame President Trump.
"Trump is the cause of this, lock, stock and barrel," said one Republican strategist. "But when you're relying on someone to win you a Senate race that also lost statewide eight weeks prior, you're not in a position of strength."
The immediate recrimination is emblematic of the complicated GOP dynamics that have emerged after Trump's loss in the November election. Fissures are forming as Republicans decide whether it's useful to cling to Trump — even as he tries to subvert an election — or to distance themselves.
And if the Georgia races are any indication, it appears Republicans are willing to turn on Trump if he can't reliably turn out the vote for candidates in the months and years ahead. We have more at the link in bio. / politico / cnn