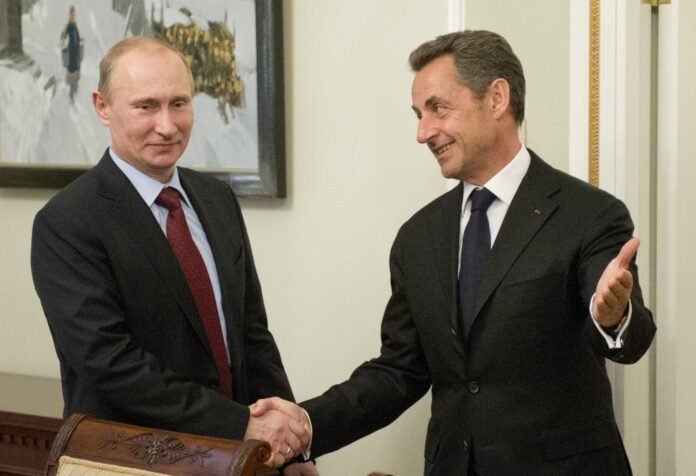 "The Ukrainians… will want to reconquer what has been unjustly taken from them. But if they can't manage it completely, the choice will be between a frozen conflict… or taking the high road out with referendums strictly overseen by the international community," Sarkozy told conservative newspaper Le Figaro on Wednesday. 
Speaking particularly about the Crimean peninsula, which Russia claimed to have annexed in 2014, the former French leader said that "any return to the way things were before is an illusion".
"An incontestable referendum… will be needed to solidify the current state of affairs," he added.
The ex-president insisted that Russian leader Vladimir Putin was "not irrational" and could be reached with the right kind of diplomacy from Europe, harking back to Moscow's 2008 invasion of Georgia when Sarkozy said he "convinced (Putin) to withdraw his tanks".
"Russia is Europe's neighbour and will remain so," he said. "Diplomacy, discussion and talks remain the only way to find an acceptable solution. Nothing is possible without compromise."
Sarkozy added that Ukraine should remain "neutral" and had no place in the EU or NATO.
The remarks drew an immediate response from Kyiv, with Mykhailo Podolyak — a senior aide to President Volodymyr Zelensky — saying they were based on "criminal logic".
"You cannot trade other people's territories because you are afraid of someone or because you are friends with criminals," Podolyak added.
While in office, Sarkozy had "deliberately participated in a criminal conspiracy for Russia's seizure of Ukrainian territories," he charged.
The ex-president — who has spent much of his time since leaving office battling a slew of legal cases — was also attacked at home in France.
Sarkozy "should be considered a Russian influencer," said Julien Bayou, a senior Green Party MP, telling broadcaster LCI the interview was "lunatic" and "shocking".
Bayou recalled an ongoing investigation into Sarkozy's lucrative ties to a Russian insurance company on suspicion of influence peddling and concealing crimes.
Sarkozy's former intelligence advisor Jerome Poirot told LCI that the ex-president's words were "shameful".
"He has no perspective on what's happened or on what he did" during his 2007-2012 term, Poirot said, recalling that Sarkozy was one of the key voices against Georgia and Ukraine joining NATO in 2008 — which did not prevent Russia's later invasions of both countries.
"What were President Sarkozy's red lines? What was his vision for France's security? Just giving in to whatever Vladimir Putin wanted?" he asked. (AFP) / Photo:Clash Report