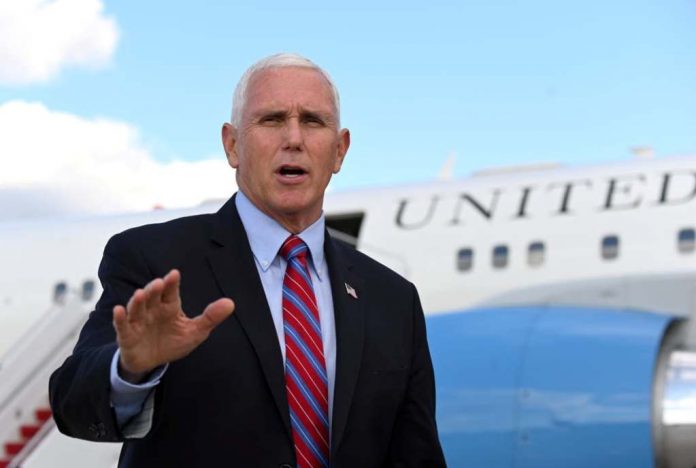 Mike Pence's controversial skiing holiday in Colorado at the height of the coronavirus pandemic broke federal guidelines and cost taxpayers at least $757,000 (£544,000) in security costs alone, a watchdog report has revealed.
The then-vice president and his family travelled with at least 48 agents who rented 77 cars durin the trip, according to Citizens for Responsibility and Ethics in Washington (Crew).
Mr Pence, who also headed the White House coronavirus task force, took the trip slopes at Vail, Colorado in December last year when coronavirus cases were surging – even though his task force had put out dire warnings to stay at home over the holidays after Thanksgiving.
Clearly, Pence did not follow the government's advice, and in the process put dozens of Secret Service agents at heightened risk of infection," the report said.
The trip was extended from 23 December to 1 January and included at least 48 agents that contributed to both the high cost and the risk of infection, it added.
According to Crew, the agents rented 77 cars and stayed in several hotels, racking up bills of more than $270,000 (£194,000) at the Marriott Vail Mountain and more than $80,000 (£57,000) at the luxury Ritz Carlton.
Donald Trump's administration has faced criticism for violating the Centers for Disease Control and Prevention guidance.
USA Today reported that the former president and key officials violated the rules at least 27 times from September to October last year.
Several Secret Service officers were infected with Covid-19 while others had to quarantine after coming in contact with infected people as Mr Trump continued his election campaign rallies and travel during the pandemic.
The report noted that Mr Pence's travel during the pandemic was not the first that contributed to a higher risk of infection.
Previously in April 2020, Jared Kushner and Ivanka Trump also traveled to Mr Trump's Bedminster club despite stay at home orders.
In 2019, Mr Pence traveled to Ireland for government business in Dublin but extended the trip to stay at the former president's resort in Doonbeg, costing the Secret Service more than $15,000 (£11,000). / the independent