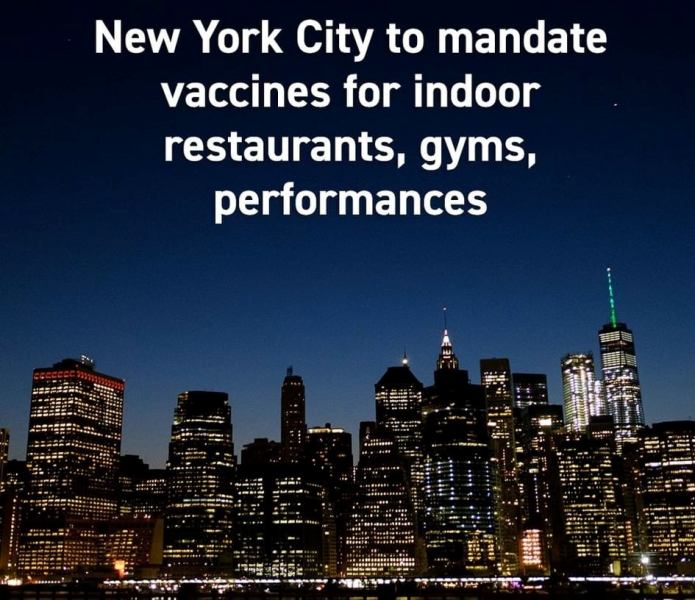 Mayor Bill de Blasio has announced a new policy that requires people to show proof of Covid-19 vaccination to dine inside restaurants, work out at a gym, attend a play or go out dancing. The new program to "unlock New York City" will begin this month, with enforcement set to start in mid-September, according to City Hall.
De Blasio's announcement marks one of the most aggressive steps taken by an elected official to combat a rise in Covid-19 cases caused by the Delta variant. In late July, the mayor mandated that unvaccinated city hospital workers and clinical staff at the city health department submit to a weekly Covid-19 test and that city employment for new hires is contingent on vaccination.
About 60 percent of all New Yorkers are partially vaccinated, though vaccination rates lag in Staten Island and Brooklyn, as well as among Black New Yorkers. Thirty-five percent of Black New Yorkers are partially vaccinated, compared with 76 percent of Asian, Native Hawaiian and Pacific Islanders, according to city data. Read more at the link in bio.
politico