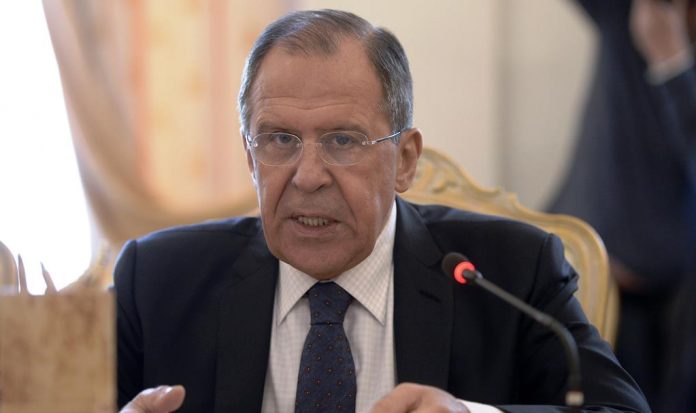 MOSCOW / The Russian side did not find any traces of chemical warfare agents in tests of Russian opposition figure Alexey Navalny, there are no grounds to launch criminal proceedings, Russian Foreign Minister Sergey Lavrov said Monday at the press conference reviewing the results of 2020 for the Russian diplomacy.
"Since we did not find anything in Navalny's tests to show poisoning with warfare agents, we have no grounds to open a criminal case in accordance with our legislation no matter what others say about the contrary," the minister stressed.
He underscored that the Western countries refused to trigger existing legal mechanisms in this situation as Moscow proposed. "I don't see how anything can be done until we receive the requested materials or until the experiment that we proposed is conducted. They seem to have chickened out. If they did, then their conscience is not clear," Lavrov stressed.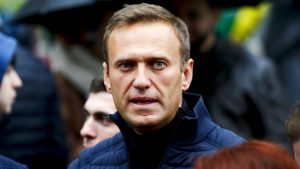 Russia's proposal to OPCW
The top Russian diplomat recalled that Navalny's tests conducted by both the Omsk hospital and Berlin's Charite did not show traces of chemical warfare agents. However, the Bundeswehr laboratory stepped in later. "If there is an incident that raises suspicions somewhere, the case could have been long settled in the following way.
The Germans say that it is a multilateral issue, go straight to the Organization for the Prohibition of Chemical Weapons (OPCW). We suggested to this organization and its director general to trigger the Chemical Weapons Convention article that outlines providing technical help to its signatory by the Technical Secretariat of this organization. 'Please, come to Russia,' we said," Lavrov noted.
He underscored that Moscow's proposal was to jointly study Navalny's test samples taken in Russia and Berlin in a Russian laboratory certified by the OPCW. "Let us together first study our samples and then yours or vice versa, but we need to do it together to have trust in each other. If you believe it is necessary to bring the most cutting-edge equipment, we are ready to do it. The only condition is that we do this together," he explained, adding that following the OPCW reports such as the document on Syria Russia is only willing to cooperate with the organization on the principle that can be summed up as "we don't trust you and, therefore, will examine you."
"They long tried to avoid giving a direct answer somehow, saying, 'How come, we are [an] internationally recognized [organization], we will check and tell you.' It will not happen like that, it's no longer a one-way street case," Lavrov pointed out. "There will be no trust in the Bundeswehr hospital, the French one or the Swedish one which the OPCW will choose for its internal purposes until we make sure that these people are honest scientists and honest specialists."
Lavrov recalled that the Germans "were nodding towards the OPCW", while the organization redirected the Russian requests back to Berlin. "Full circle. Do not try to make us out to be, as the president said, people with insufficient intelligence," he concluded.
Russian opposition figure Alexey Navalny was earlier placed on the wanted list for violating conditions of his suspended sentence in the Yves Rocher case. On Sunday, he was detained in Moscow's Sheremetyevo Airport where he arrived aboard a Pobeda Airlines flights from Berlin. Navalny was receiving treatment in Berlin's Charite hospital, he was discharged on September 23. / tass