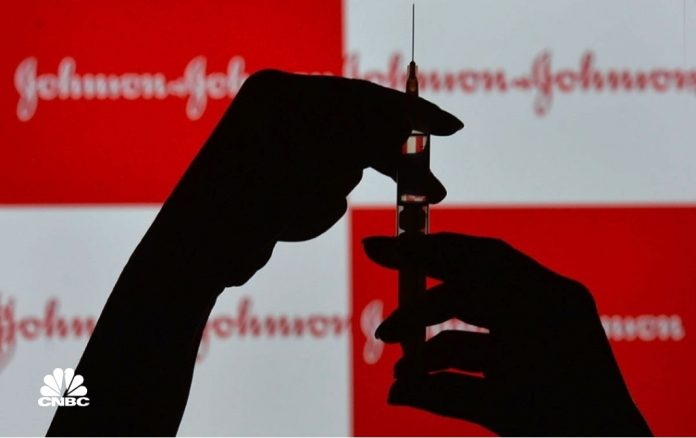 President Joe Biden will announce that pharmaceutical giant Merck will help make Johnson & Johnson's Covid-19 vaccine, a senior administration official confirmed to NBC News.⁠
⁠
The announcement comes as the administration works to ramp up the production of J&J's single-shot vaccine. Senior administration officials said Sunday the U.S. government would ship J&J's entire inventory of 3.9 million doses this week, adding that supply would be "uneven" in the following weeks. Sixteen million more doses are expected by the end of the month.⁠
⁠
Under the arrangement, Merck will dedicate two facilities in the U.S. to J&J's vaccine, according to NBC News. One facility will make the vaccine itself while the other will provide "fill-finish" services, the last stage of the production process during which the vaccine is placed in vials.⁠
At the same time, Alex Gorsky CEO of the company, says that
Johnson & Johnson's Covid-19 vaccine will be an important tool in the fight against the coronavirus because it prevents hospitalizations and keeps people from dying, CEO Alex Gorsky said. ⁠
⁠
The FDA on Saturday authorized J&J's Covid-19 vaccine for emergency use, making it the third shot to be approved for distribution in the U.S. and the only vaccine that requires just one dose. Clinical trial data shows J&J's vaccine is 66% effective overall at protecting against Covid, compared with about 95% for the Pfizer and Moderna vaccines.⁠
⁠
Some people have questioned whether they should get J&J's vaccine due to the lower effectiveness rate. While the efficacy rate is lower, the most important finding of the vaccine is that it prevented 100% of virus-related hospitalizations and deaths, Gorsky said.⁠
cnbc